Zhu Bixin met China CITIC Bank chief
General Office 2022-04-01
On March 31, Zhu Bixin, China Chengtong's Secretary of the CPC Committee and Chairman, met with Fang Heying, Vice President of CITIC Group and China CITIC Bank's Secretary of the CPC Committee and Chairman at the Group's headquarters. Chen Yong, China Chengtong's General Accountant, China CITIC Bank's Executive Vice President Liu Cheng and Business Director Lu Jingen attended the meeting.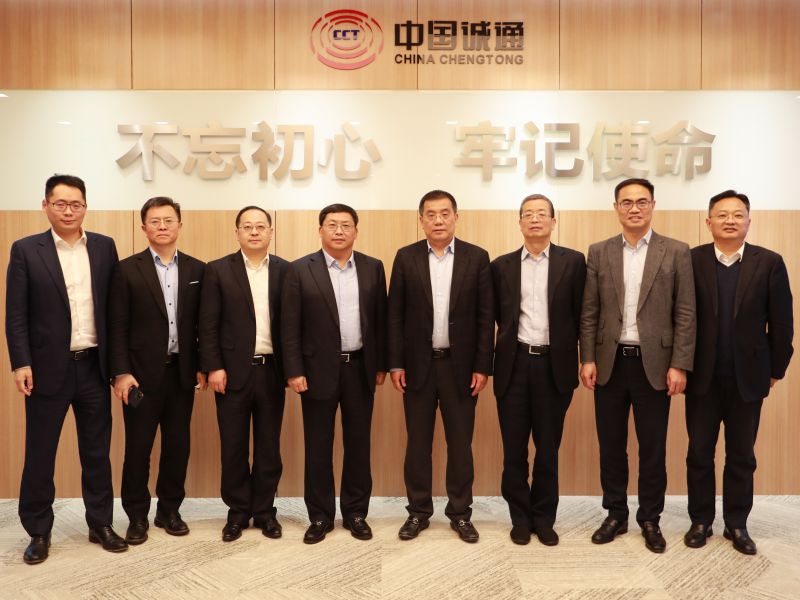 Zhu Bixin welcomed Fang Heying and the delegation. He briefed China Chengtong's achievements in capital operating reform, especially that in fund investment, equity management, assets management, financial services and the development of incubation platform for strategical emerging industries. Zhu hoped that the two sides could deepen their cooperation and set up a model in bank and enterprise collaboration to strive for win-win development.
Fang Heying stated that China Chengtong is an important customer of strategic importance to China CITIC Bank, and the two sides have already established close cooperation ties in bond underwriting, investment and fund trusteeship. Fang hoped that the two sides could give full play to their respective advantages and join hands to open a prospering chapter for bank and enterprise collaboration.
Head of China Chengtong's General Office, Department of General Accounting and CCT Fund, and relevant personnel from China CITIC Bank participated in the meeting.