Tianjin Lishen selected as 'Science and Technology Reform Demonstration Enterprise'
Department of Strategic Development 2022-03-24
The SOEs Reform Leading Group of the State-owned Assets Supervision and Administration Commission of the State Council (SASAC) published the latest 'Science and Technology Reform Demonstration Enterprises' list on March 22, including 281 subsidiary enterprises from central SOEs and 159 entities from local SOEs, which sees 239 more enterprises than the last version. Tianjin Lishen Battery Joint-Stock Co., Ltd. (Tianjin Lishen) was enlisted.
The 'Science and Technology Reform Demonstration Action' is the latest SOEs reform project after the 'Double Hundreds Action' of the reform of SOEs, which means selecting 100 subsidiary enterprises of central SOEs and 100 local SOEs to deepen the integrated reform, and the 'Regional Integrated Reform Experiments'. The 'Science and Technology Reform Demonstration Action' selects the science-and-technology-oriented SOEs that have imminent needs in reform and innovation. Based on effectively strengthening the Party's overall leadership over SOEs and resolutely preventing the loss of state assets, through the latest action, enterprises are expected to make breakthroughs in further promoting and deepening market-oriented reform in accordance with the requirements of high-quality development, with the focus on exploring innovative measures in improving corporate governance, market-oriented personnel recruitment, and incentives and restrictive regulation mechanism, and ultimately cultivate a number of reform models and independent innovation pioneers among state scientific and technological enterprises, whose successful experience can be replicated and promoted further on.
As a national high-tech enterprise, Tianjin Lishen is a representative brand of lithium-ion batteries in China. Its main products line covers batteries of consumer electronic products, power batteries and energy storage batteries, among which the power batteries and consumer batteries are the frontrunner in the domestic independent brands. At present, the company has an annual production capacity of 15gwh lithium batteries. As the pilot demonstration unit for intelligent manufacturing of power batteries, the leader unit of the battery group of central SOEs' electric vehicle consortium and the main drafting unit of several national industry standards, Tianjin Lishen has more than 2900 authorised patents, a national lithium-ion power battery engineering technology center, a national enterprise technology center and a postdoctoral workstation. The company has won the second prize of National Technological Invention Award and the second prize of National Science and Technology Progress Award, and taken the lead in undertaking several national key R & D projects organised by the Ministry of Science and Technology. Tianjin Lishen brand was recognised as the Chinese well-known trademark and an international renowned brand.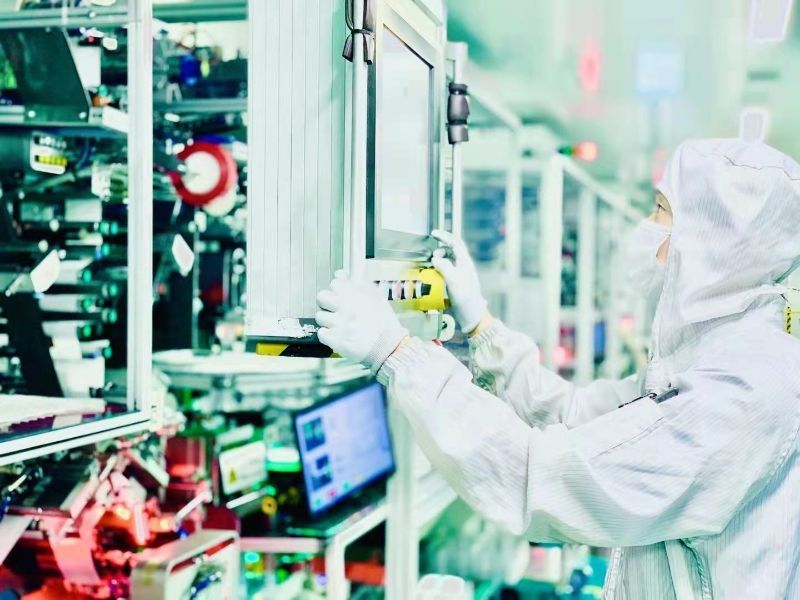 From November 2020, Tianjin Lishen became a China Chengtong subsidiary. Ever since, the company has made achievements in increasing registered capital, attracting strategic investors, reforming mechanism, expanding market, improving procurement management and technology research and development skills, lowering costs and improving efficiency, and its annual operating revenue reached a record high in 2021.
China Chengtong will take full advantage of the 'Science and Technology Reform Demonstration Action' to provide further support to Guangdong Guanhao High -Tech Co., Ltd. and Tianjin Lishen, encouraging the two pilot enterprises to carry out bold exploration and innovation, and make concerted efforts to tackle key problems and implement policies in deepening market-oriented reform, stimulating innovation momentum and improving the ability of independent innovation, so as to make Tianjin Lishen the source of original technology and the leader of modern industrial chain.